Founded in 2002, Your IT On Call was the brainchild of CEO and Founder, Josh Piacenti.  Initially a one-man show with Mr. Piacenti serving as CEO, sales, service, coordinator, and educator, it has since grown into a multifaceted corporation. Your It On Call has been the IT contracting company of choice for numerous small to medium sized professional businesses including law offices, NC government affiliated organizations, doctors, dentists, churches, telecommunications, and software engineering firms.
Now in its 17th year of service, Your IT On Call is expanding to meet the needs of an ever-changing world. The recent economy has shown a growing need for affordable IT services. Your IT On Call works hard, on your behalf, saving you from the hassles related to maintaining and facilitating IT, freeing you and your employees to do what you do best: run your business. Businesses demand efficiency and value in these lean times, and Your IT On Call is here to consistently provide you with quality service and the best value for your money.
Your IT On Call represents a collective staff with more than 50 years experience in the Information Technology and telecommunications fields. Your IT On Call employs highly qualified and certified management and technical employees for your IT contracting needs. We employ some of the brightest minds from within the community and from across the globe.
Contact Us Today
Your IT On Call is poised to think globally while working locally
We provide you and your business the level of service and support you need to both compete and win!
Contact Us Today
Our mission is to drive your business to success by providing the highest quality technology services.
Successful completion of projects is 100% guaranteed.
Our consultants are honest, reliable, and detail oriented.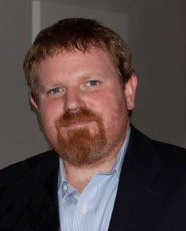 Josh Piacenti is CEO and founder of Your IT on Call. His background comes from 18+ years in computer and network engineering and telecommunications industry. Josh enjoys photography, mountain biking, cooking and smoking meats and PC games. He currently lives with his wife and children in Apex, NC.